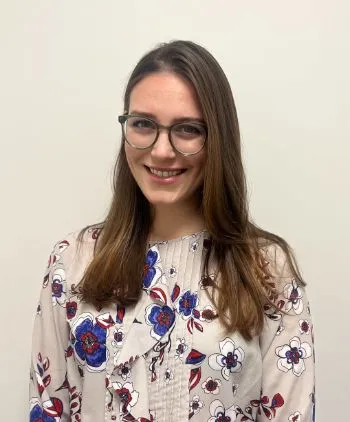 Dr. Chelsea Moran, a Rhode Island native, received her Bachelor of Science in Biology at Salve Regina University. She worked as an intern at various medical offices during the summers, where upon she discovered her love for the field of Optometry. Dr. Moran sought to serve communities in need leading her to pursue an optometric education in inner-city Philadelphia. She went on to received her doctor of optometry degree from Pennsylvania College of Optometry where she extensively trained in both optometric and ophthalmology settings. Dr. Moran's clinical background includes ocular disease, pediatric eye care, primary care, contact lens and glaucoma.
While in Philadelphia, Dr. Moran furthered her training in ocular disease at Corporal Michael J. Crescenz VA Medical Center where she worked alongside ophthalmologists in the diagnosis and treatment of complex diseases. She advanced her training in anterior segment disease such as cataract surgery pre/post-op, management of corneal dystrophies and diseases and posterior segment/retina management with the completion of her externships. Her subspecialty focused on pediatric optometry and vision disorders with vision therapy management. During her externship at The Eye Institute she worked with the School District of Philadelphia to deliver school screenings to children of underserved communities.
Dr. Moran is certified by the National Board of Examiners in Optometry. She enjoys spending her free time with her family, traveling and exploring the outdoors.