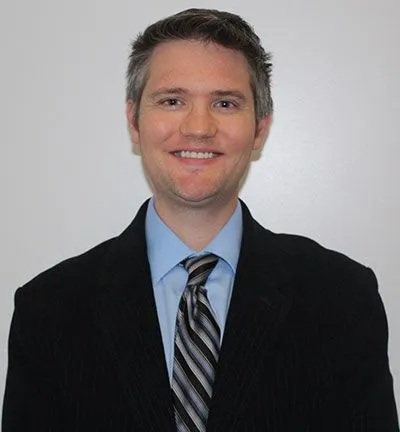 Dr. Jared Cox graduated with a Bachelor of Science in Biology from Bob Jones University in Greenville, South Carolina and earned his Doctorate of Optometry from the Southern College of Optometry in Memphis, Tennessee. While there he received training in primary care, pediatrics, vision therapy, vision rehabilitation, contact lenses, and ocular pathology. His educational experience included externships at Batesville Eye Care in Arkansas and at Ochsner Hospital in New Orleans, Louisiana.
He has previously worked as a Glaucoma Specialist, Therapeutic Optometrist, and Research Optometrist.
He spent his early professional years providing primary care, performing contact lens assessments and evaluations, and treating ocular diseases at Eye Trends in Houston, Texas. During that time he was also involved in contact lens research as a Research Optometrist at The Ocular Surface Institute in the University of Houston College of Optometry.
After relocating to Birmingham, Alabama, Dr. Cox primarily treated glaucoma, diabetic eye disease, and dry eye disease and provided surgical comanagement at Schaeffer Eye Center. He also continued in contact lens research as a Research Assistant Professor at the University of Alabama at Birmingham School of Optometry.
In 2018 Dr. Jared Cox joined Advanced Eye Care Associates and continues to treat ocular diseases and provide comprehensive eye care.
Outside the office Dr. Cox authors articles on the treatment and management of glaucoma for various optometric publications. He also enjoys using his optometric skills for those in need by serving as a doctor with Remote Area Medical.