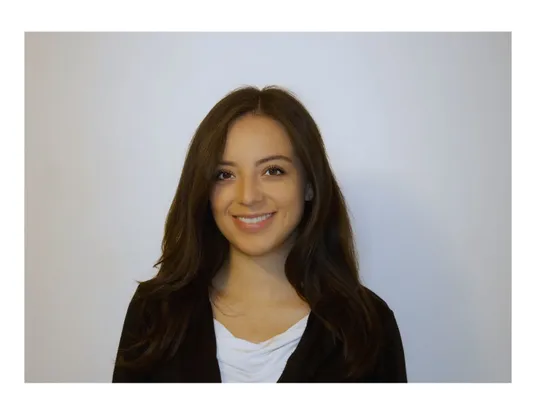 Dr. Monserrat Arias was born and raised in South America where early in her life she had the opportunity to become trilingual and pursued advanced education in Spanish, German and English. Dr. Arias knew she wanted a career that would allow her to help others, so she moved to Boston, MA and earned her Bachelor of Science degree in Health Studies from Massachusetts College of Pharmacy and Health Sciences (MCPHS). There she discovered her passion for optometry and public health. Dr. Arias went on to obtain her Doctor of Optometry and Master of Public Health degrees from MCPHS College of Optometry. She r
eceived extensive training in primary care optometry as well as subspecialty clinics, including contact lenses, pediatrics, glaucoma, and dry eye.

As part of her training, Dr. Monserrat Arias completed an ocular disease externship at EyeCenters of South Florida with emphasis in general ophthalmology as well as management of cataract and retinal surgical cases. Dr. Arias completed an anterior segment ocular disease externship at Boston Foundation for Sight where she dealt with highly customized scleral contact lenses for the management of ocular surface disease, and corneal dystrophies such as keratoconus. Additionally, as part of her public health interest Dr. Arias completed training at the East Boston Neighborhood Health Center helping bridge the gap of language barriers by providing eye care to communities in need.