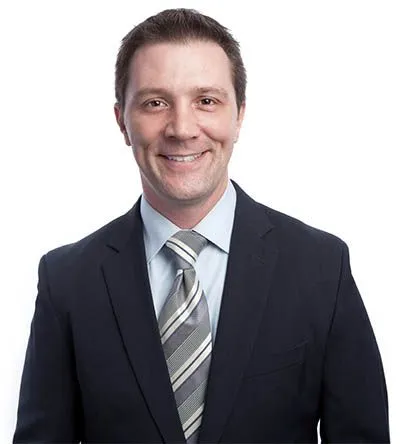 Dr. John D. Corrow completed his undergraduate studies in biology at Binghamton University in upstate New York. He went on to receive his Doctorate in Optometry from the State University of New York College of Optometry in New York City. While there he had extensive clinical exposure rotating through primary eye care, pediatric eye care and contact lens clinics. In addition, he received advanced training at a hospital based externship in the VA Medical Center in Wilmington, Delaware and at an ocular disease externship at Aran Eye Associates referral center in Miami, Florida.
After receiving his Doctorate in Optometry, Dr. John Corrow was invited to practice in a large Manhattan ophthalmology group with a glaucoma sub specialty. The practice included primary care optometry, general ophthalmology, laser vision correction (LASIK), contact lens services and an optical department. In addition to providing general eye care services, Dr. John Corrow participated in clinical investigation of medications used in the treatment of glaucoma and gained extensive experience in the treatment of complicated glaucoma cases.
Dr. John Corrow went on to spend several years in a corneal disease practice where he participated in the pre and post operative management of corneal surgery and the treatment of complicated corneal disease. The time he spent in the sub specialty practices has given Dr. John Corrow extensive experience and expertise in the areas of glaucoma and corneal disease. Since 2004 Dr. John Corrow has been a partner and practicing comprehensive optometric eye care at Advanced Eye Care Associates.
Dr. John Corrow is certified by the National Board of Examiners in Optometry to practice comprehensive optometry, including the use of diagnostic and therapeutic agents for the treatment and management of ocular disease. He has been licensed to practice optometry in Rhode Island, Massachusetts and New York.
Dr. John Corrow is a long time member of the board of directors at INSIGHT, a nonprofit group that helps the blind and visually impaired develop the skills that help them to function normally in society. He is a member of both the American Optometric Association and the Rhode Island Optometric Association, an active member in the optometric community, and a member of InfantSee.