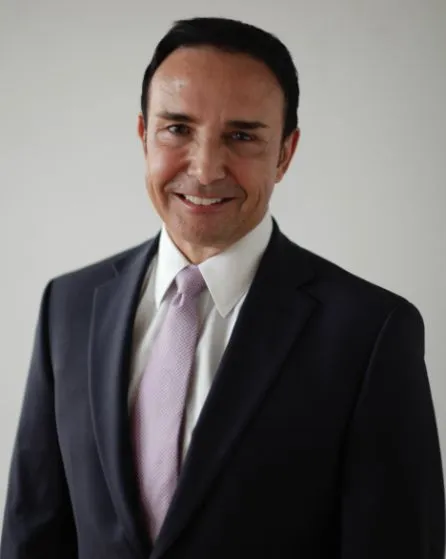 Dr. Sylvia graduated New England College of Optometry in 1986, is an Adjunct Clinical Professor at the college, has a private practice in Cambridge, Ma where he sees patients and trains interns, and joined the Advanced Eye Care Associates practice in 2016. He currently serves as President of the Board of Directors of Community Research Initiative in Boston. He also has an MBA in Healthcare administrative management and marketing.
He has been a member of the Cornea and Contact Lens Section of the American Optometric Association since 1982, is a member of the RIOA, a member of the Scleral Lens Society, and has been a research pilot practice in Cambridge for Alcon, Coopervision, Bausch and Lomb, as well as Vistakon, testing new contact lens materials and products. As part of the leadership team at Vistakon, he has lectured and trained other Optometrists in metro Boston and Southeastern Massachusetts on new contact lens products and materials.
For the last 20 years, he has been providing specialty contact lens services in his Cambridge office to his patients as well as co-managing those of his colleagues. These services include custom soft, custom soft toric, multi-focal toric, gas permeable, bitoric gas permeable, scleral, miniscleral and oblates. He now provides these services here at Advanced Eye Care Associates.
---
Clinical Appointments and Memberships:
Adjunct Clinical Professor at New England College of Optometry 2007-present
American Optometric Association- Contact Lens Section 1982-present
Rhode Island Optometric Association 1987-present
American Optometric Association 1982-present
President of the Board of Directors CRI 2015- present
Advanced Clinical Contact Lens Training:
Bausch and Lomb Believe Symposium Orlando, Florida 2019

-The presbyopic astigmatic contact lens patient
-Designing advanced contact lens solutions
-Integrating multifocal and toric contact lens designs for presbyopic patients
-Fitting the Ultra mutilfocal toric daily disposable contact lens
Ciba Vision Doctor Visiting Program Dallas, Texas 2019

-Advanced fitting of the Daily total 1 multifocal contact lens
-New contact lens designs coming on the market: Precision 1 dailies
-Integrating custom contact lens designs into practice
-Update on new contact lens solutions
One Fit Med Scleral Contact lens for Keratoconus, PMD and Dry Eye Manchester , NH 2019

Toric Haptics with Onefit Med Scleral Contact Lens Manchester NH 2019
Onefit and Onefit Med Scleral lens training seminar Manchester, NH 2018

Global Specialty Contact Lens Symposium Las Vegas, NV 2019
-Technology and sclera contact lenses
-Custom soft contact lens design and fitting
-The specialty contact lens practice
-Toric contact lens update
-Advanced sclera contact lens fitting
-State of sclera contact lenses
-Care and Aftercare of specialty contact lenses
-Soft specialty contact lenses
-Mini and large scleral contact lens fitting
Corneal Crosslinking and treatment of the Keratoconic Patient Providence, RI 2019

Vision Expo East New York 2018

-Scleral Lenses 101

-Scleral lenses advanced fitting
-Scleral contact lens workshop
-Scleral contact lens troubleshooting
-Specialty contact lens practice
Global Specialty Contact Lens Symposium Las Vegas, NV 2012

-Corneal Topography and specialty contact lenses
-Latest developments in contact lens care
-Improving comfort of specialty contact lenses
-Materials, designs and care of specialty contact lenses
San Diego Contact Lens Symposium San Diego 2012
-Prescribing miniscleral and semiscleral contact lenses
-How to manage and prescribe sclera lenses
-Prescribe and manage contact lenses for post keratoplasty
-Custom soft toric contact lens designs and fitting
-Care systems for specialty contact lenses
-Prescribing and managing soft multifocal contact lenses
-Prescribing and managing rigid gas permeable contact lenses and bifocal lenses
-Managing ocular surface disease with contact lenses
-Prescribing and managing keratoconus with hybrid contact lenses
-Soft contact lenses for keratoconus
-Technology for designing contact lenses
-Prescribing and managing keratoconus with RGP contact lenses
-Prescribing and managing keratoconus with piggy back designs
Eye care Educators Symposium Boston, MA 2010
-Building a therapeutic practice in ocular surface disease
New England College of Optometry Boston, MA 2010
-Gas permeable contact lens fits for Irregular cornea symposium
Ciba vision Waltham, Ma 2009
-Astigmatic Silicone Hydrogel contact lens update
TLC Laser Center Waltham, MA 2009
-Hybrid contact lens technology
110 Annual AOA congress Boston, MA
-Contact lens induced red eye
-The specialty contact lens patient
CLES Symposium San Diego, CA 2005
-Bifocal contact lenses
-Advanced soft toric multifocal contact lens designs
-Corneal topography
-Precision soft toric contact lens fitting
-Succeeding with dry eye patients and contact lenses
-Custom soft bifocal contact lens fitting
- The complete corneal topography course
Wave Contact Lens System Ponte Verde, FL 2006
-Advanced topography based contact lens design and fitting
CLES Symposium San Diego, CA 2005
-Bifocal contact lenses
- Advanced sort toric multifocal contact lens designs
-Corneal topography
-Precision soft toric contact lens fitting
-Complete corneal topography course
-Succeeding with dry eye patients and contact lenses
-Custom soft bifocal contact lens fitting
TLC Center Waltham, MA 2000
-Laser Vision Correction
Contact Lens Anterior Segment Symposium Boston, MA 1994
-Disposable / Hyrdrogel Technology
-The irregular cornea
-Contact lens dilemmas
-Pediatric Contact lens management